SEMINAR PRESENTER & SPEAKER
Attorney Gregory Levinson has 13 years experience as a practicing lawyer advising small and emerging businesses on issues such as incorporation, contracts, intellectual property and estate planning. His clients span the business spectrum, from alternative healthcare professionals to electricians; from specialty retailers to independent consultants. Gregory mixes his informative presentations with his unique observations, analogies and stories, both humorous and pithy, from his years as counsel. A dynamic and entertaining speaker, Gregory can address the broad perspective and the in depth analysis on many small business legal topics.
He has spoken to scores of audiences including professional societies, government-related organizations; legal institutions; specialty audiences; and business groups. Gregory intrigues audiences in an engaging manner that unites business, law, and humor, making complex concepts accessible to all. Gregory's unique ability comes from his background mix of being raised in New York and California, his military service — where he served for four years as a nuclear machinist mate on the USS Carl Vinson, work ethic, law, and even marriage & parenthood.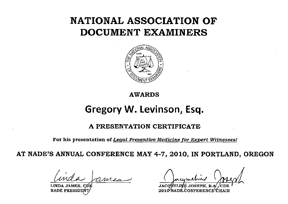 Program Topics:
Incorporation
Contracts
Copyrights & Trademarks
Estate Planning
Greg was recently honored with an award for a presentation he did at the NADE Annual Conference